Sometimes the world can be a difficult and troubling place. Many nations are confronted with significant challenges, conflicts, natural disasters, and/or outright war.  As a global community, many of us feel the impacts, in some cases deeply.  The Center for Mental Health Care & Resources is here to support you.
"Let's Talk" is a Center for Mental Health Care & Resources program that provides easy access to informal, friendly, supportive, and confidential consultations with Georgia Tech counselors. Counselors will hold virtual walk-in hours throughout the week. Typically consultations do not exceed 15 minutes.
Group consultations can be requested for a singular topic or concern. Please contact Dr. Andrew Stochel at andrew.stochel@studentlife.gatech.edu to request and coordinate a listening session for an impacted student group. 
To sign-up for an individual time that fits your schedule please email one of our counselors for the day and time you prefer. Current available days and times are listed. The mental health clinician will send you a confidential Zoom link in order to protect your privacy and participate in the consultation.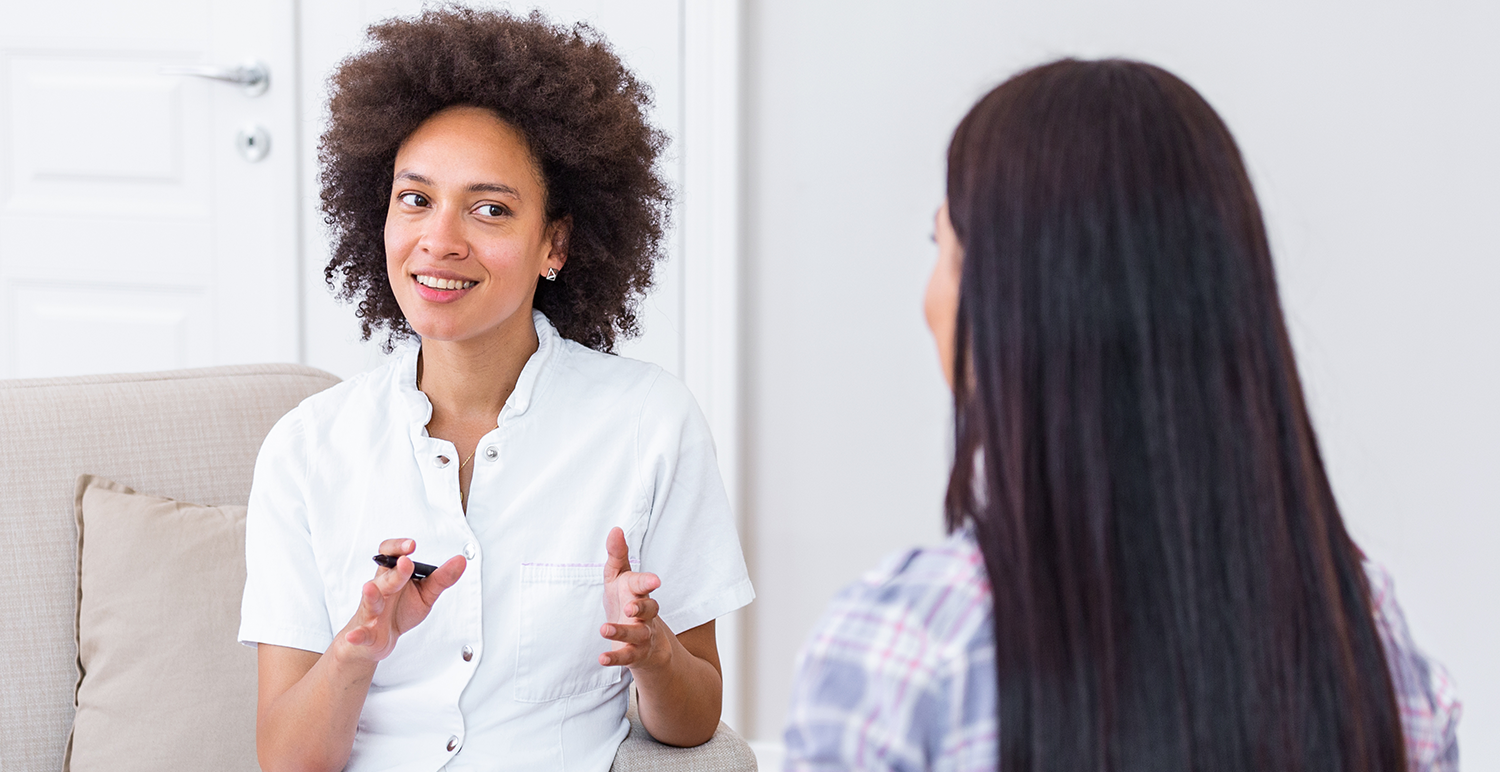 Individual Consultation Sign-up
Beginning January 1, 2023:
Tuesdays at 9 a.m., email Laura Cobourne at laura.cobourne@studentlife.gatech.edu
Wednesdays at 12 p.m., email Yuan (Lizzie) Qu at lizzie.qu@studentlife.gatech.edu
Send an email to schedule a consultation.
Frequently Asked Questions
What happens at a visit to "Let's Talk?"
Appointments are first-come, first-served. Usually there is not much of a wait. The counselor will listen to your concerns and provide support, perspective, and suggestions for resources.
How is "Let's Talk" different from the Counseling Center?
Our staff provides ongoing counseling, which usually consists of weekly or biweekly 45-50 minute appointments. "Let's Talk" is not formal counseling: it is drop-in service where students can have an informal consultation with a counselor.
Who should visit "Let's Talk?"
This service is open to all Georgia Tech undergraduate and graduate students. "Let's Talk" is the best fit for the following people:
Students who are not sure about counseling and wonder what it's like to talk with a counselor.
Students who have a specific problem and would like someone with whom to talk it through.
Students who have a concern about a friend and want some thoughts about what to do.
Students who are not interested in ongoing counseling but would like the perspective of a counselor.
What else do I need to know?
Although "Let's Talk" counselors are professionals, "Let's Talk" is not a substitute for psychotherapy or formal counseling and does not constitute mental health treatment. "Let's Talk" counselors provide informal consultations to help students with specific problems and to introduce them to what it's like to speak with a counselor. Your "Let's Talk" counselor can help you determine whether formal counseling would be useful for you and, if appropriate, assist you in scheduling an appointment.
"Let's Talk" visits are confidential. Are there any limits to confidentiality?
Conversations with "Let's Talk" counselors are private, with a few very rare exceptions. Counselors may need to share information in an emergency when there is an immediate threat of harm to self or others. Counselors are required by law to report when a minor, elderly person, or someone otherwise incapacitated and unable to act on their own behalf is being abused. "Let's Talk" visits are never noted on a student's official university record.
The "Let's Talk" program is modeled on the "Let's Talk" program at Cornell University. We are indebted to our colleagues there for the name and idea; some of the material on their website has been duplicated here with permission. Special thanks to Cornell University CAPS, for sharing their expertise and experience.