Values
Wellness Through Sober and Healthy Living
Academic Excellence
Leadership and Civic Engagement
Connection through meaningful relationships
Student Testimonial
The Georgia Tech Campus Recovery Program has helped me feel that the Georgia Tech campus is truly my home. Every time I meet at the CRP the stress from my day melts away and I am surrounded by friends and staff who have become my closest confidants. Georgia Tech had always been a great experience for me, but the CRP has made it even better.
Requirements
Weekly Recovery Seminar
Active Participation in 12-step or other recovery group
Commitment to Service
Commitment to Academic Success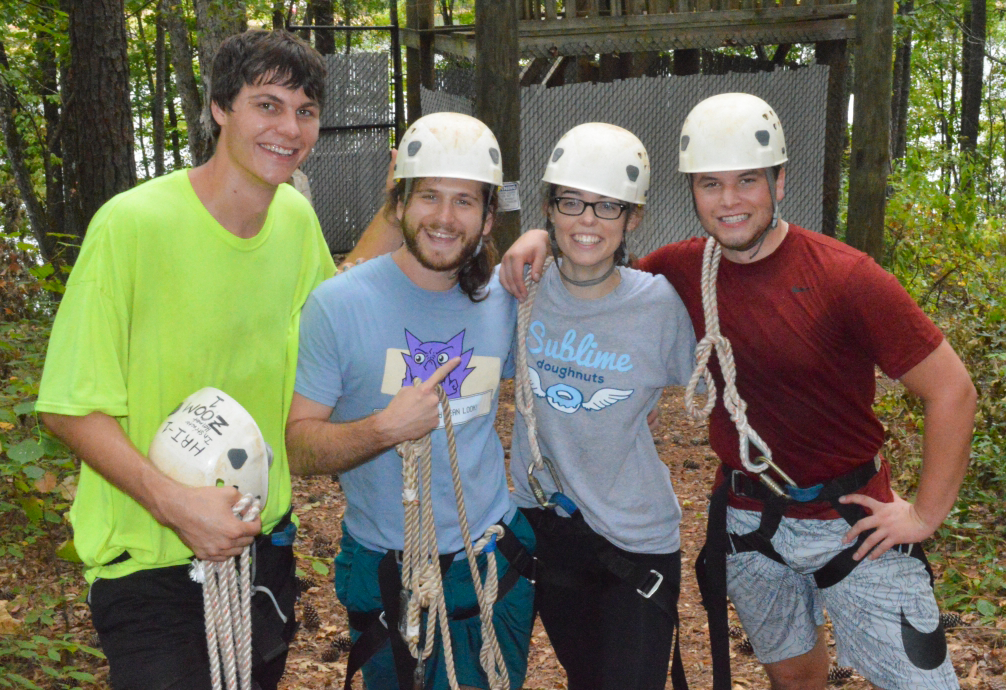 Benefits
Opportunities to connect with other students in recovery.
Opportunities to be of service.
Opportunities to raise awareness of recovery issues on campus.
Travel to regional Collegiate Recovery Community retreats and the National Association of Recovery in Higher Education's annual meeting.
Students participate in seminars designed to strengthen and support their recovery.
Students enjoy social activities with other program members.
Program members are eligible to win a Service Award!
All students involved in Georgia Tech's Collegiate Recovery Program are sustaining satisfactory academic progress toward their respective degree programs.
Students who are actively involved in the Georgia Tech Collegiate Recovery program have expressed appreciation for the opportunity to build community, develop meaningful relationships and hold themselves and one another accountable for their recovery.
For Tech Students
In order to apply to admission to the Collegiate Recovery Program, students must already be enrolled in the Georgia Institute of Technology.
The Program cannot grant special status to students who do not meet minimum academic undergraduate or graduate requirements for Georgia Tech.
Please visit the Georgia Tech Office of Undergraduate Admission or the Office of Graduate Education websites with specific questions. There is a different process for freshman, transfer, international, non-degree, dual enrollment, and graduate enrollment and the websites address each.
Admission to CRP
Prospective students are encouraged to let staff of the Collegiate Recovery Program know that they will be enrolled at Georgia Tech with the intent of applying to the program.
Before applying to the Collegiate Recovery Program make sure the minimum requirements are met:
Admission into Georgia Tech
At least 90 days of continuous, long term recovery from a substance use disorder. If less than 90 days but committed to recovery, can be admitted on a conditional basis.
To apply to the Collegiate Recovery Program fill out the application and schedule a time to meet with CRP staff.
Seminars & Meetings
Weekly Recovery Seminar
Counseling Center
Smithgall Student Services Building, Suite 238
On Campus AA Meeting
Thursday at 7 p.m.
The Wesley Foundation at Georgia Tech
189 4th Street NW, Atlanta, GA 30313
On Campus OA Meeting
Thursday at noon
Stamps Health Services Building, Room 205
740 Ferst Dr, NW Atlanta, GA 30332
On Campus SMART Recovery Meeting
Thursdays at 11 a.m.
Wesley Foundation at Georgia Tech
189 4th Street NW, Atlanta, GA 30313
Recovery Program Administrator