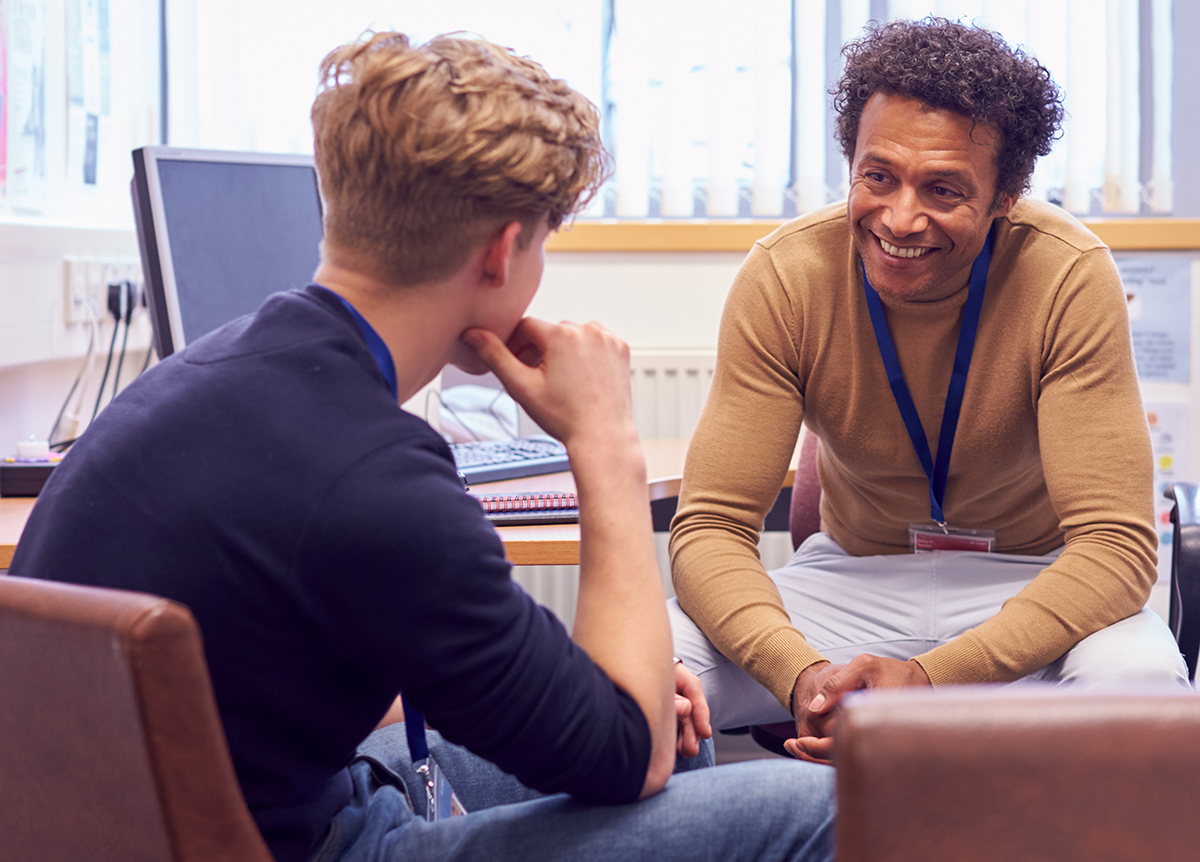 The Center for Mental Health Care & Resources educates students for life by providing a variety of services and programs that are consistent and consonant with the strategic plan goals of the Institution and the Division of Student Engagement & Well-Being.
Services include testing and assessment, referral to support services, short-term individual counseling, group counseling, couples counseling, crisis intervention, as well as mental health workshops, and consultation for faculty and staff, family and friends of Tech students. 
All services are confidential and free of charge for all students currently registered at Georgia Tech in a degree-seeking program. A student must be registered in the current semester to utilize our services. If a student is on co-op or internship and not registered for classes, then they would not be eligible during that semester. In this instance we would be happy to provide appropriate referrals for services. 
The Center for Mental Health Care & Resources provides brief or short-term therapy for a variety of presenting issues. Concerns that require on-going or long-term treatment are best served through referral to one of the many qualified community providers we have in the nearby Atlanta community.
Our primary goal is to provide students with the services, support, and skills needed to grow, develop, learn, and thrive while at Georgia Tech. Please do not hesitate to contact the Center if you have any questions, at (404) 894-2575.
Why Counseling
Some of the possible reasons you might want to see a counselor.
Alcohol / Drug Use
Anger
Anxiety
Assertiveness
Depression
Eating Disorders
Family Concerns
Grief
Perfectionism
Relationship Issues
Self-Esteem
Sexual Abuse
Sexual Assault / Date Rape
Sexuality
Social Isolation / Social Anxiety
Stress
Study Skills / Test Anxiety
Suicidal Thoughts
Time Management
Assessments & Testing
One of our primary services is to provide consultations and screenings for students who are having difficulties with academic performance, learning, or concentration, and who may be interested in a professional assessment.
Referral Services
Counseling services at our Center are free to enrolled students in a degree-seeking program. However, sometimes a student's needs may be better served by a referral, or some may prefer to get their services off-campus. We'll provide you with one after our assessment.
Mandated Referrals
We offer The Alcohol and Other Drug Evaluation, AOD Testing, and Feedback sessions for those who are required by the Office of Student Integrity (OSI) or Department of Housing and Residence Life to complete an alcohol and other drug (AOD) assessment.
Counseling
INDIVIDUAL: Involves ongoing individual meetings with a counselor, often on a weekly or bi-weekly basis.
GROUP: We offer about a dozen counseling groups each semester, including more general groups which support students in making positive changes in their lives, as well as groups based on specific issues or student identities.
COUPLES: Offered to students on a short-term basis to help address a variety of issues. A couple is eligible if at least one of the members is a currently enrolled Georgia Tech student. 
Workshops & Presentations
Workshops: Our Life Skills Workshops are a primary way that we deliver timely and useful services to current clients of our Center. These educational experiences help participants learn coping skills for managing stress, negative moods, and relationships.
Presentations: Educational presentations may be requested by student groups, academic faculty or departments, staff and others in the Georgia Tech community. Programs usually range in length from 15 minutes to 2 hours. There is no fee for a Center for Mental Health Care & Resources outreach presentation. We offer a wide range of topics or can tailor the presentation to the audience need.